About Us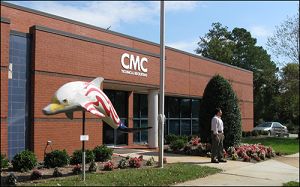 CMC Technical is a mlitary-civilian recruiting firm specializing in assisting technical military personnel with their transition into a civilian career. Since 1978 we have helped thousands of enlisted personnel secure employment with some of the best companies in America. Included on our client list is Bridgestone, Emerson, Nucor, Siemens, Westinghouse, Entergy, Schneider Electric, Steris Corporation, Videojet Technologies, Reliant Energy, Lee Technologies and many, may more.
We work directly and one on one with the HR departments, the hiring managers and with you, the job seeker to secure the technical career you want in the geographical area where you want to work.
CMC Technical's service is completely free for job seekers. CMC Technical is hired by corporations to assist them in identifying the best possible candidates. These employers turn to CMC Technical to post open positions and access its database of qualified former military or soon-to-be civilian workers.
Throughout CMC Technical's history they have maintained the values that sets them apart, including personal integrity and professional ethics, dignity and respect for every individual they work with, and an unyielding commitment to teamwork. Put into practice, these values allow CMC Technical to deliver superior customer service, personal attention to each and every candidate and client, and an unmatched dedication to establishing the best fit between job seeker and employer.